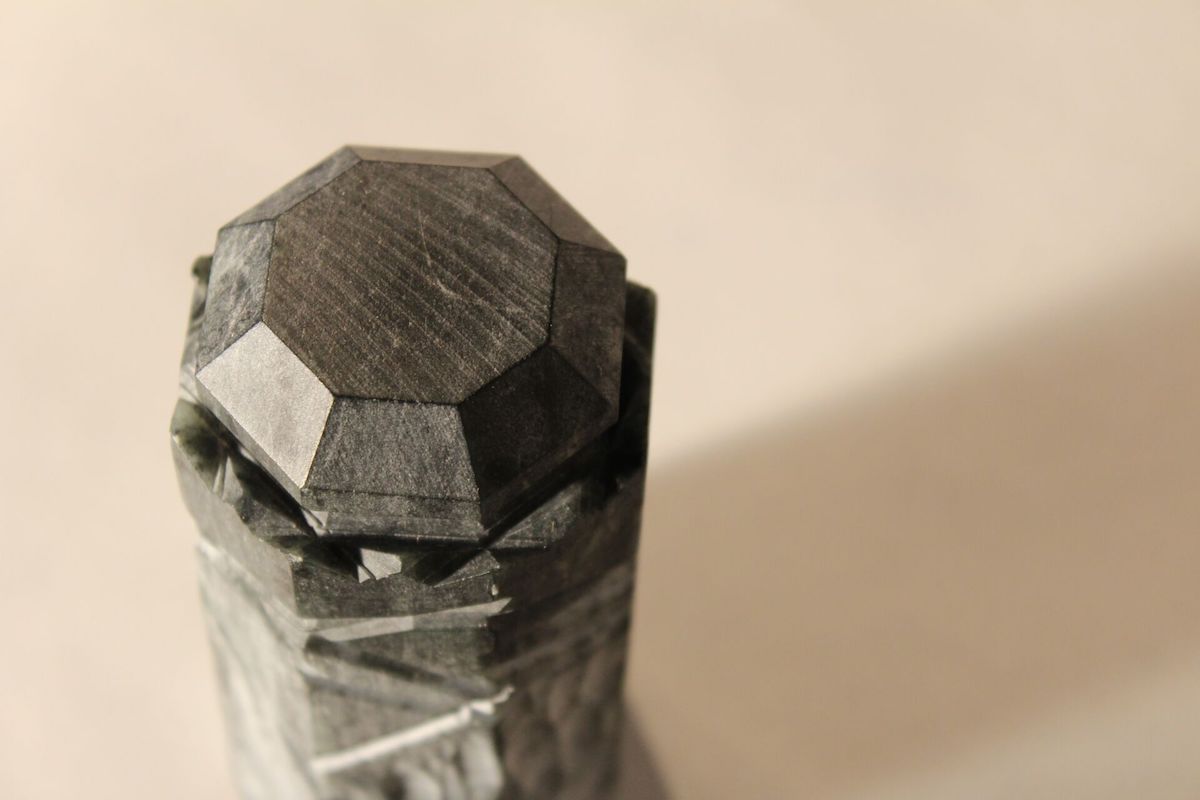 From Coal to Diamond
Material: soapstone
Tools: linseed oil, table saw, wood chisels
Challenges in life cause people to become, achieve, and create incredible things. These difficulties, if properly channeled and dealt with, can reveal our hidden gems in our personality. We must always bear in mind that the path towards perfection is infinite.
The sculpture is a one piece snapshot of the transformation of a coal to a diamond. The symbolism of pressure causing the shine of diamond is portrayed through the semi-abstract soapstone sculpture. Starting from the bottom, using the chisels to carve dents inside the soapstone; in order to give the impression of imperfection and sketchy coal. Moving closer to the top, there are much neater scratches, which were made by creating various angles on an angled table saw; providing the impression of semi-imperfection or on the path of striving for perfection. Finally, the top is done wholly by the numerous mathematical thought through angles which form the brilliant cut of a diamond. In order to give the diamond a better sense of perfection, I also oiled it with Linseed Oil, which gave it the deep marble effect. Furthermore, the oil also added to the effect of the rising perfection due to the inequality of spread around the middle to bottom. I strongly wanted to use the table saw for the diamond section, in order to emphasize on the part of meaning that man made inventions are also one of the many pressures which will ultimately result to perfection. But as fragile as the soapstone, the humanity can also suddenly crumble to pieces.
Life is not what we always expect it to be. We can not rely on positive points of life, or see the world end due to bad events: it is a constant changing process which leads us to a new, wider perspectives with each turn. The present is the most valuable time we have because we do not know what will happen the next day. The only thing we have control over it is the present, and the decisions we make for this present time creates our real life, shapes our future, and colors the past.